Styleguide
Bootstrap 3
Flat UI
PostCSS
Rails
Sass
(8/15-10/15)
Architecting
Frontend
Full-Stack
Leading
Managing
Planning
Prototyping
---
Summary
Architected homogenous visual design solution for consistent brand identity across two legacy apps (Merb/Rails 3.2) and a new Rails 4.2 app.
Achievements
organized work of four engineers (two local incl. CTO, two remote) as tech lead while planning (and tracking against) engineering sprints and deliverables over two months
created 'gold standard' reference page
created novel solution for updating styles of Merb app 'downstream' from Rails app
iterated with Design to take Styleguide from concept to reality
adapted to major external disruption as codebase was 12-factored by peer team
Overview
In late August 2015, given previous successes in the year, I was tapped to lead the engineering team for delvering a visual identiy refresh (in conjunction with conference-ready AI deliverable) by early October.
Week 1
took Bootstrap 3/Flat UI/custom styling from Designer and created a static page as 'gold standard' for other engineers to reference
identified priority routes on which the new design would need to be rolled out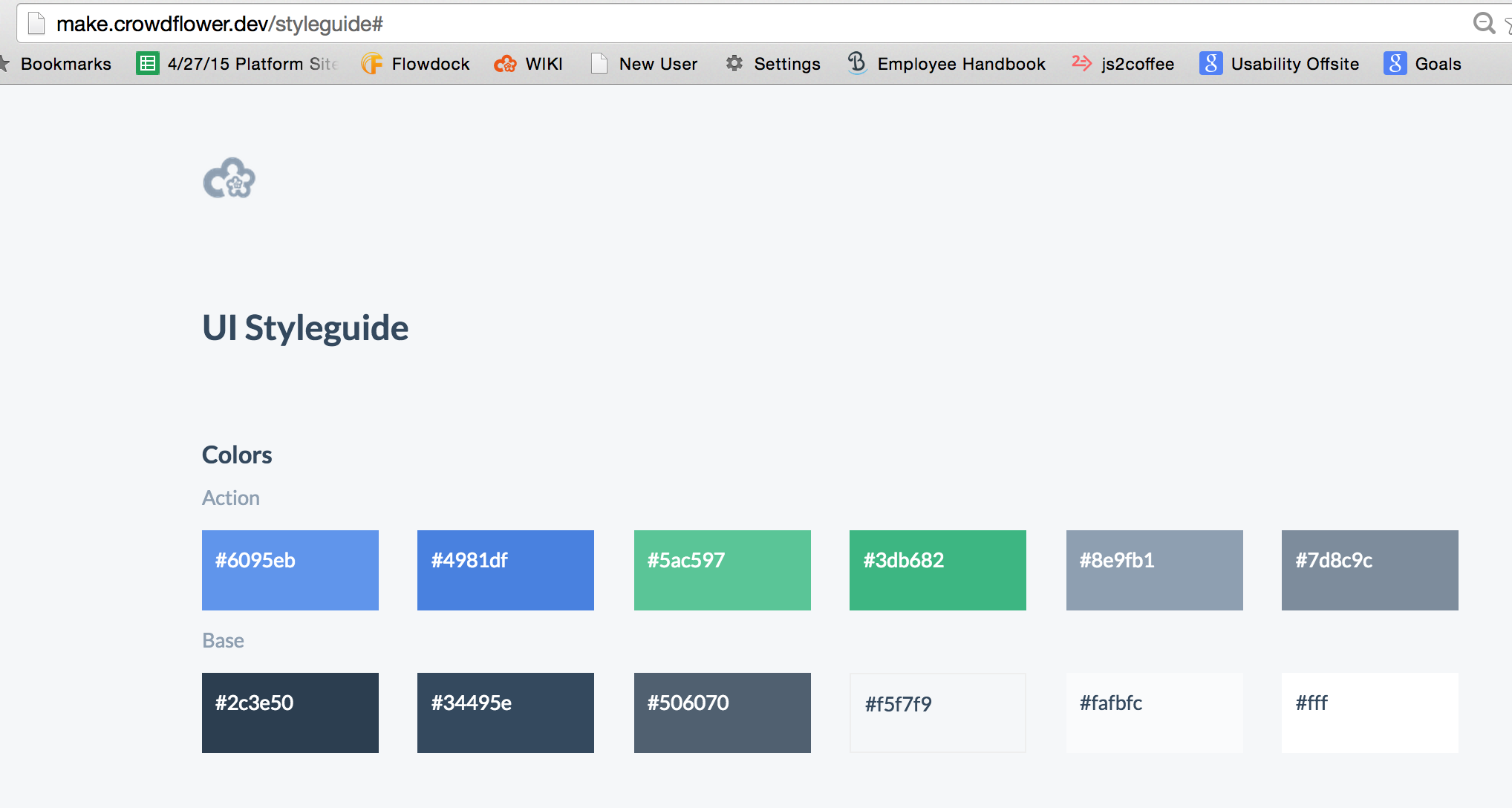 Week 2
created a new layout for and and began rolling out new design on the Rails app
drafted a plan for updating the Merb app seamlessly
began to onboard other engineers
Weeks 3-5
prototyped and tested the idea for asset precompiling in the Rails app and replacing the base assets of the Merb app
continued polishing
guided other engineers on implementation
continued polishing
Week 6
coordinated bug-free deploy in conjunction with Marketing (who was working for similarly refreshing the third-party-hosted home page)